GunStiXX™
Gun Storage System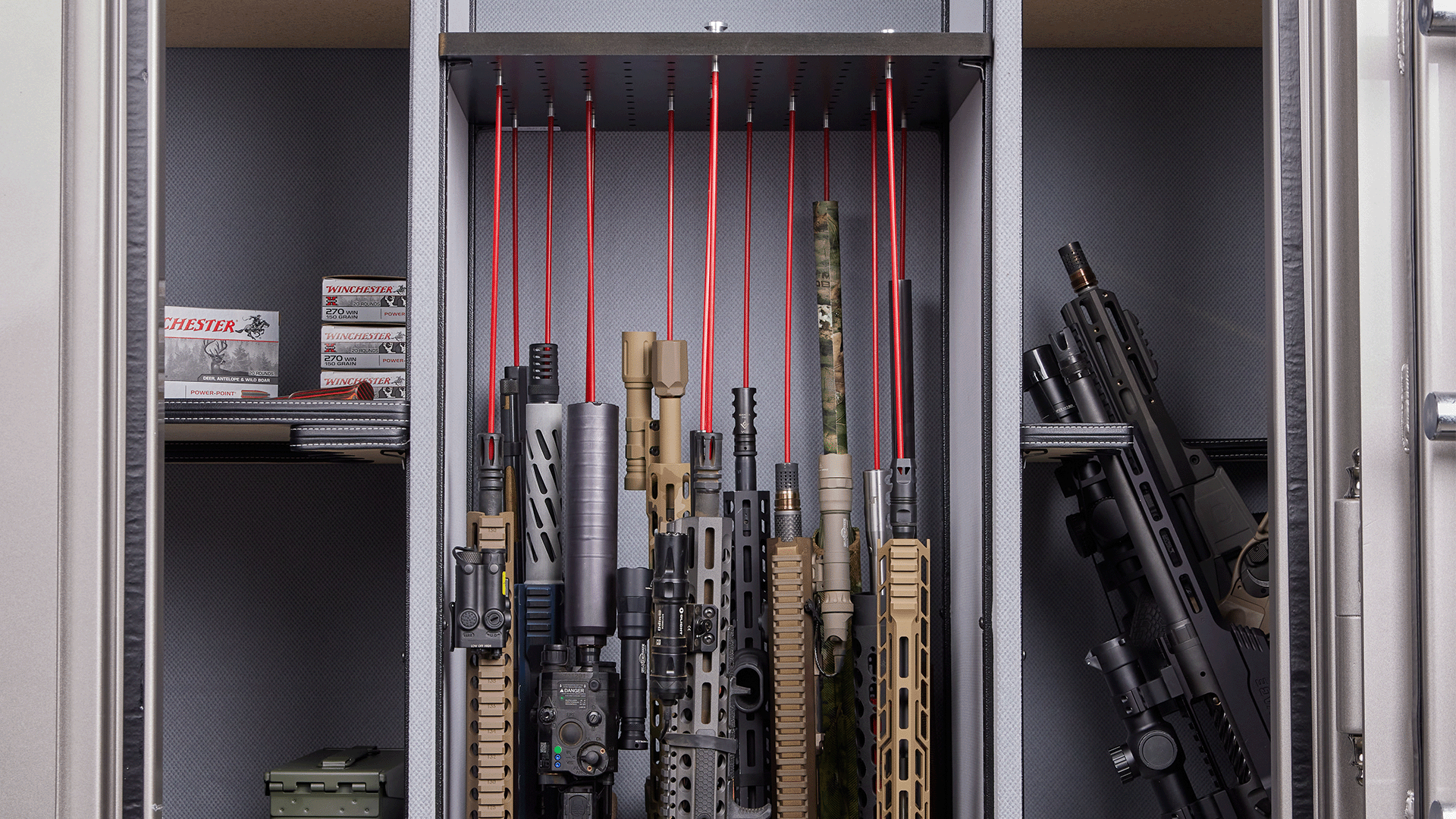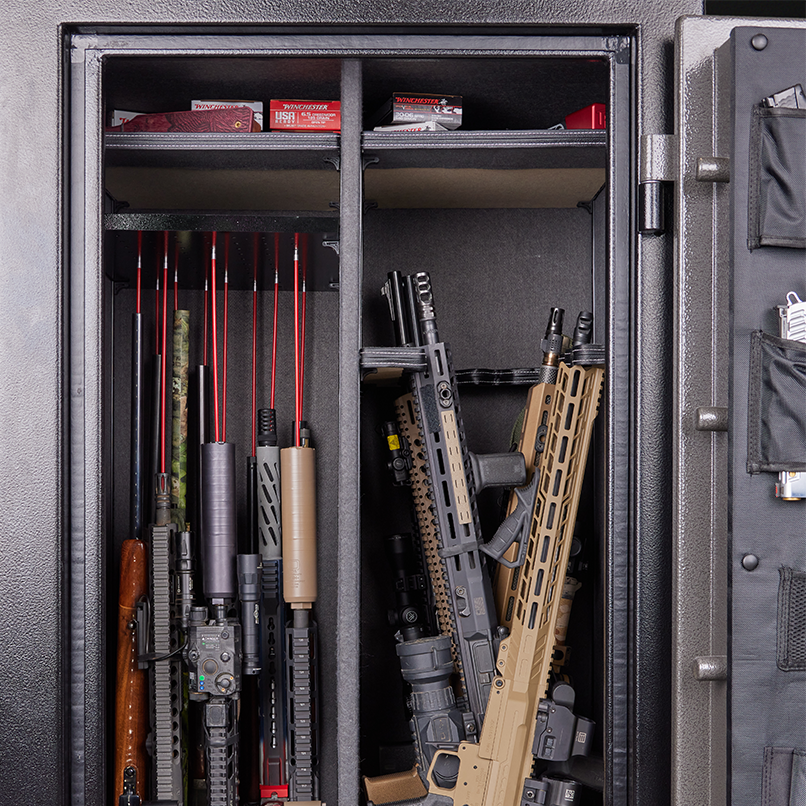 More Space, Easy Access
Never fumble through an over-stuffed, disorganized gun safe again. Winchester Safes' new space-saving GunStiXX™ gun storage system allows you to store guns securely in a vertical position to maximize available space in your safe while keeping all firearms – even those stored in the back – within easy access. Each rod quickly disconnects at the top to allow easy access to retrieve your gun from storage when you need it.
Each kit includes a plate designed to convert an existing style of gun rack into the GunStiXX™ system.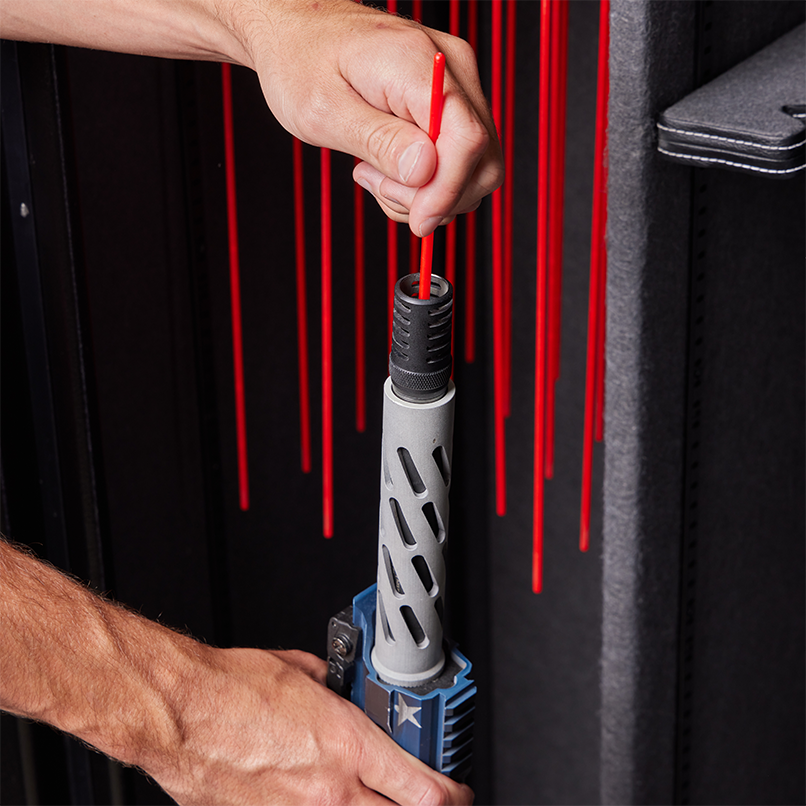 Versatile and Damage-Free
GunStiXX™ are designed and sized to work universally with rifles and shotguns down to .20 caliber. Each rod is made of sturdy, damage-free plastic material to prevent scratching your gun's surface or barrel and can be trimmed to your preferred length.
Kits For Any Safe
Order a kit to complete your new Winchester safe setup, or retrofit your existing Winchester or competitor safe. We offer a range of kits for our 2023 series safes available online, as well as our most popular Tractor Supply Co. safe models. Need a custom size GunStiXX™ kit for any brand of gun safe? We have Custom Package kits that can be trimmed to final dimensions you provide for a perfect fit. Choose from the three GunStiXX™ kit options below to get started.
---
SHOP GUNSTIXX™ KITS BY SAFE TYPE